>
>
>
Heng Rong is on display at China International Rubber and Plastic Exhibition in 2019
Heng Rong is on display at China International Rubber and Plastic Exhibition in 2019
With the passage of time, 2019 is unfolding in front of us. On a special day of May 21, the 33rd International Plastic and Rubber Industry Exhibition (hereinafter referred to as the 2019 International Rubber and Rubber Exhibition) of China opened at Pazhou International Convention and Exhibition Center in Guangzhou. After continuous development and independent innovation, China International Rubber and Plastic Development (Chinaplas) has developed into the largest professional exhibition in related industries in the world. With its long history, highly internationalized, mature and standardized management mode, and professional services, it is deeply trusted by the rubber and plastic industry at home and abroad.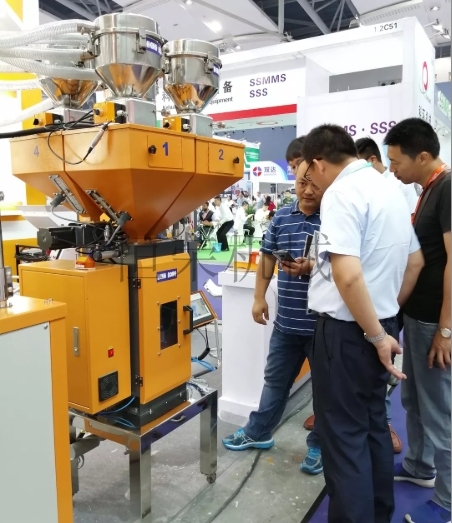 Heng Rong, as a professional supplier of automation solutions in rubber and plastics field, has been committed to bringing efficient overall solutions to customers. Create high-level design quality requirements, based on high-end plastic auxiliary machinery industry, with professional team for customers to design a variety of non-standard parts of equipment and high-demand design and installation. This year, Heng Rong will bring its own R&D products to the 1.2D55 booth of China International Rubber and Plastics Exhibition in 2019, including dehumidification and drying system, weighing and metering system and central feeding system, to bring customers a full range of automation experience.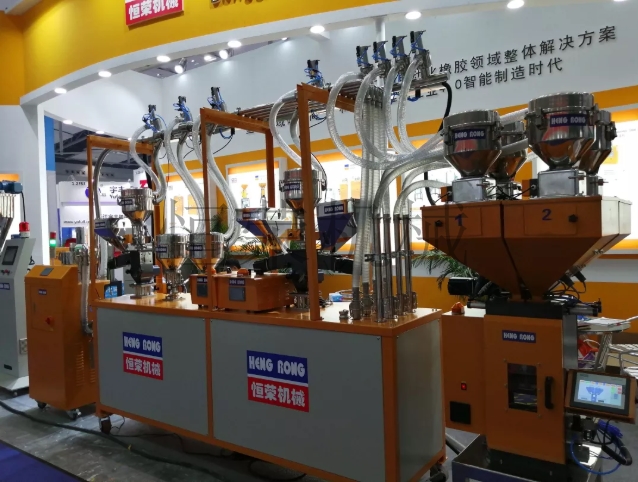 China International Rubber and Plastic Exhibition is in the forefront of similar exhibitions in terms of scale and professionalism, and the professionalism of exhibitors is naturally higher. Visitors and purchasers of Heng Rong exhibition booth put forward many suggestions and questions about Heng Rong products on the actual production situation. The representatives of Heng Rong exhibition answered these questions one by one, and the visiting leaders had a gradual understanding of the company's products. Visitors and purchasers communicate face-to-face with Heng Rong exhibitors to understand the functions of Heng Rong products.
With the improvement of industrial production capacity, Heng Rong has devoted more than ten years to the central feeding system, dehumidification and drying system, and metering and proportioning system. Heng Rong has always made every effort to optimize every link and can cope with all kinds of difficult production processes. In the future, Heng Rong will continue to plough deeply in the TPU field and strive to provide customers with efficient and energy-saving integrated automation solutions.
Dongguan Heng Rong Machinery Co., Ltd. was founded in 2007. It is a high-tech enterprise specializing in the design, research, development, manufacture and service of automatic forming paving equipment and systematic countermeasures in the plastic field. The company's main products: central supply system, dehumidification and drying system, whole plant water (ice water), electricity and gas system, large-scale plastic industry powder/granule conveying system and the overall solution of three-dimensional storage system; the company's products are mainly used in electrical industry, extrusion pipe (sheet) industry, optical industry, automobile industry, precision electronics industry, daily necessities industry, toy industry, medical transfusion pipe industry. Industry and packaging industry and many other "fields".
Get the latest price? We'll respond as soon as possible(within 12 hours)